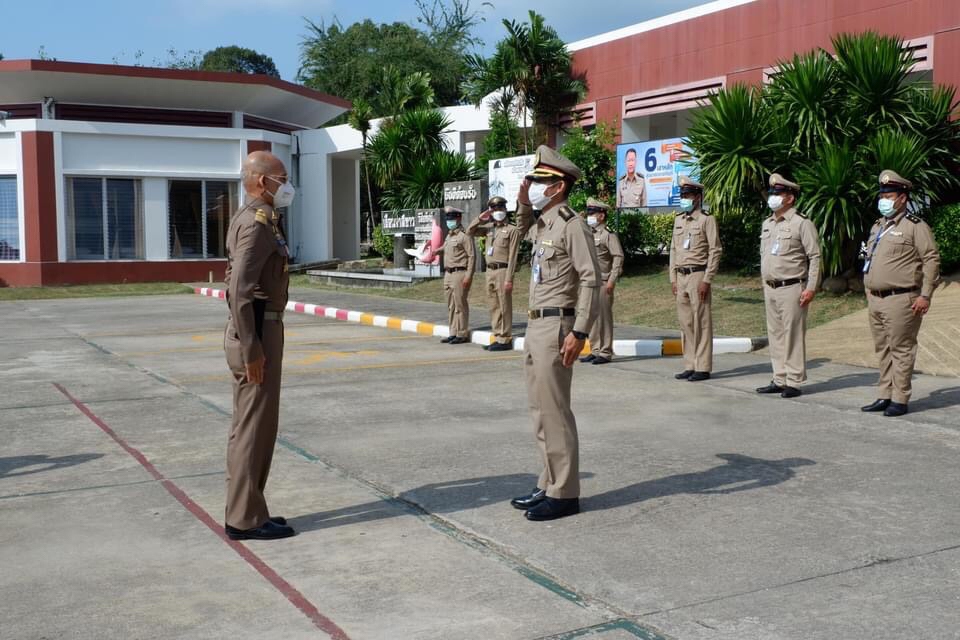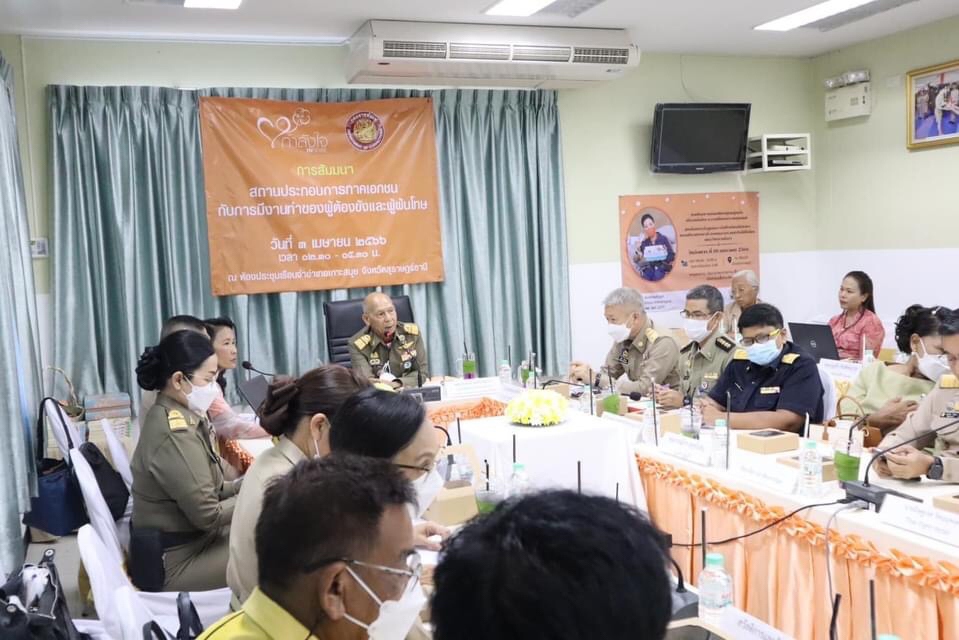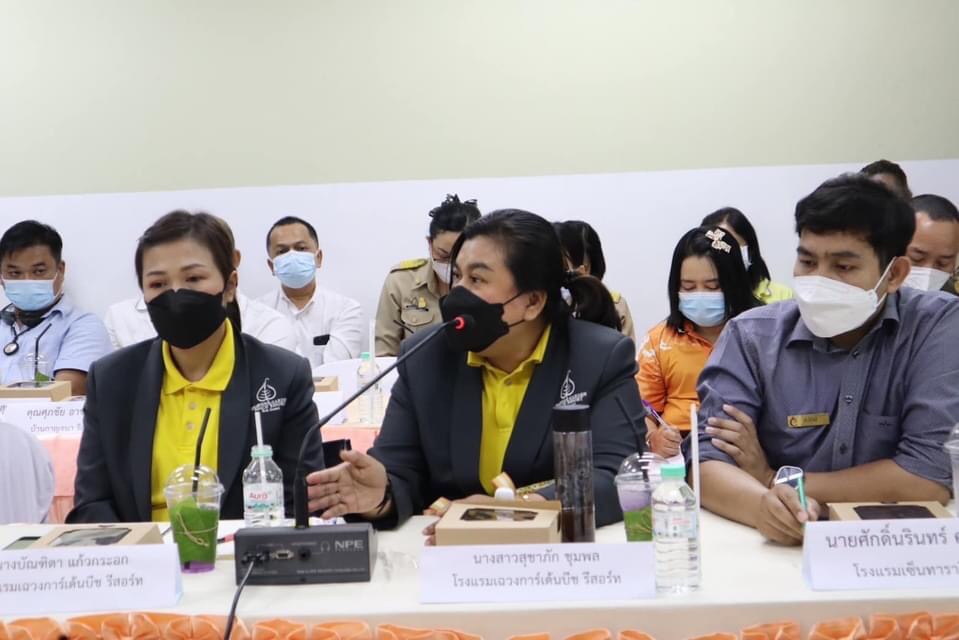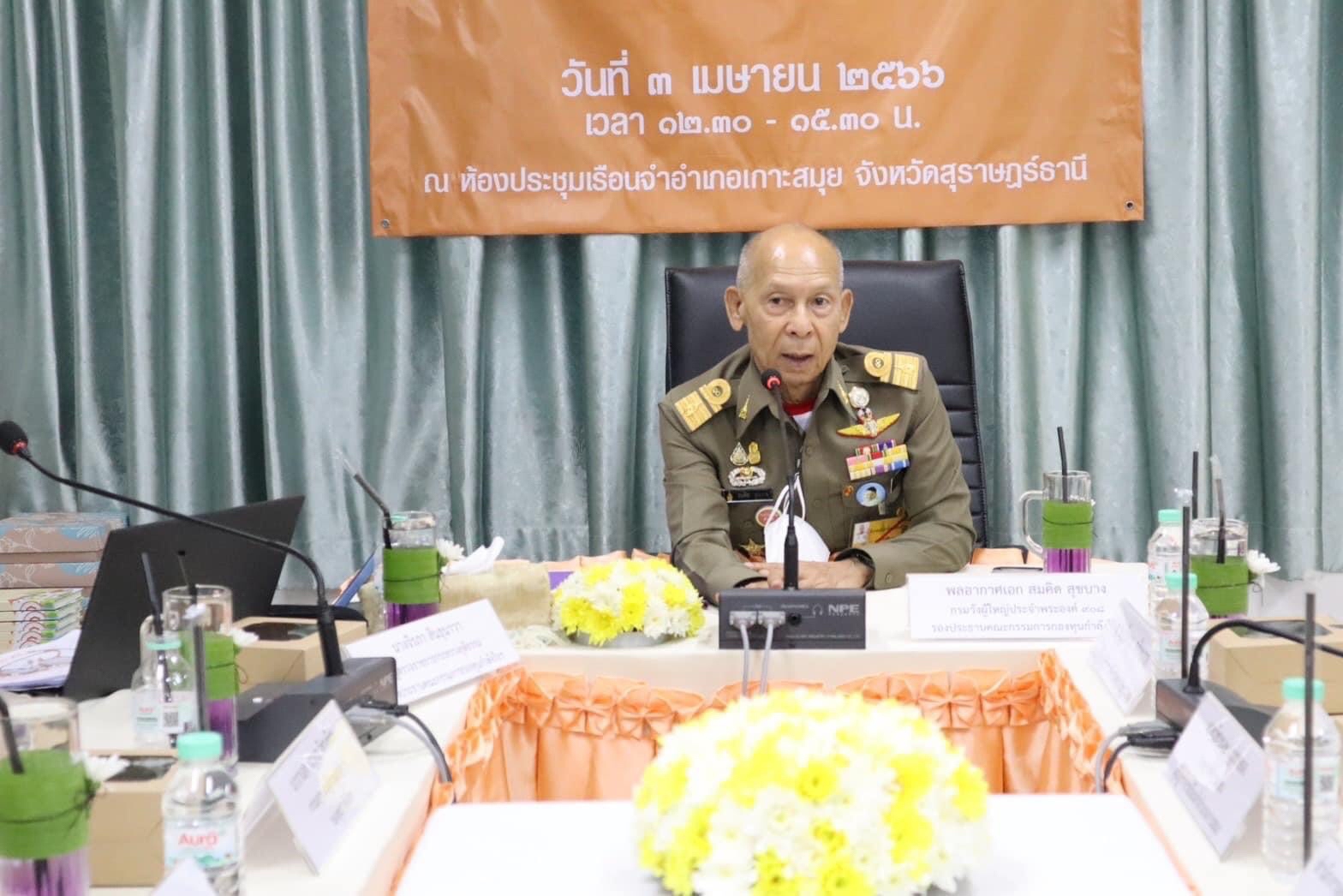 On April 3, 2023, ACM. Somkid Sukbang, the vice-chairman of HRH Princess Bajrakitiyabha's Inspire Project and the representative of the Directorate of Royal Senior Palace 908, went to Koh Samui to visit Koh Samui District Prison and follow up on the operation of Inspire Project inside the facilities with Mrs. Jirapa Sintunava, Inspector of the Ministry of Justice.
Deputy Governor of Surat Thani, Sheriff of Koh Samui District and Mr. Watcharapong Boonsaior, a Penologist Senior Professional level acting as the Director of Koh Samui District Prison, warmly welcomed and reported the programme's progress and highlighted some key results and successes regarding the Inspire Project operated inside the prison.
Afterwards, ACM. Somkid and Mrs. Jirapa visited the prison and inspected prisoners' well-being, operation, and management. ACM. Somkid also gave an induction to inmates who will be released in 2023 and 2024 on that occasion.
At 1 pm, the Director of Koh Samui District Prison took this opportunity to hold the seminar on "Private Enterprises and Job Opportunities for the Released Prisoners." This seminar aims to discuss the agendas of supporting released prisoners with job opportunities and building the foundation for creating jobs in the area. Twenty-five delegates attended from Ministry of Labour organizations and representatives from private enterprises in Koh Samui District.
Apart from the seminar, a training workshop on "How to Become a Professional Room Attendant in the Hospitality Sector" was introduced by Surat Thani Skilled Labor Development Institute and Koh Samui Industrial and Community Education College. This workshop gained lots of interest from to-be-released prisoners.