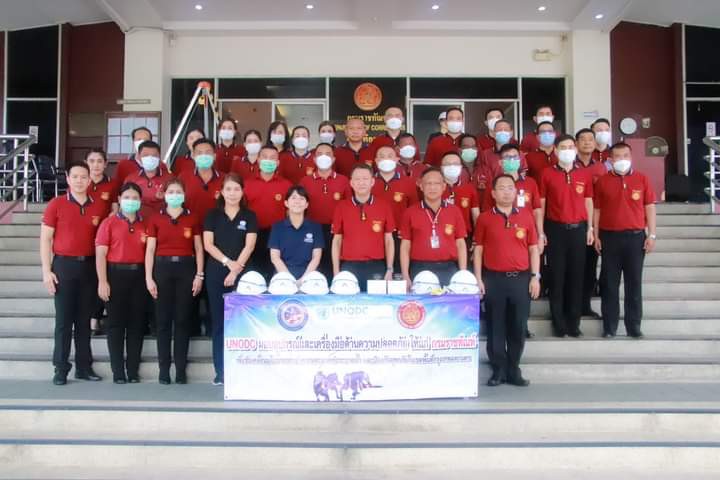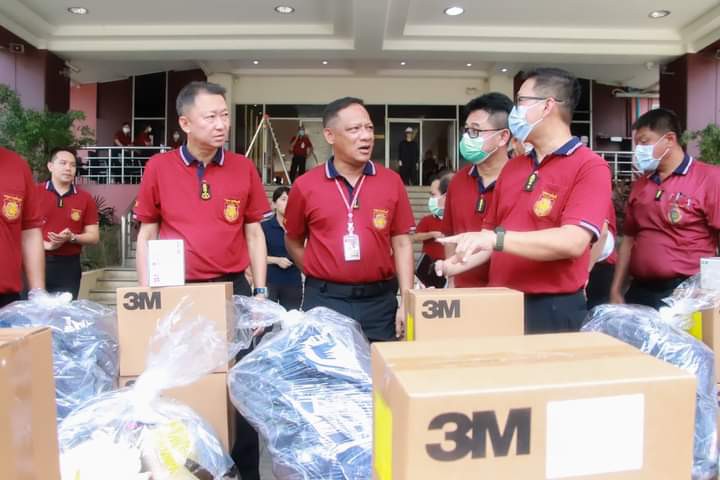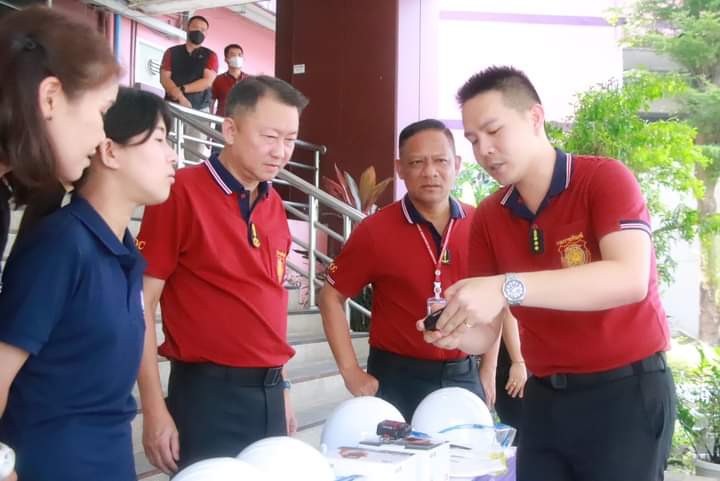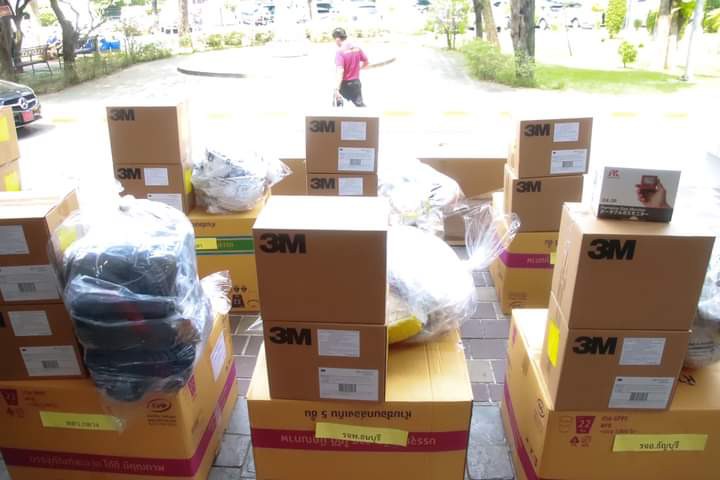 On April 11, 2023, Mr. Ayuth Sintoppant, the Director-General and Mr. Narong Juisuey, Deputy Director-General of Department of Corrections (Operation) received 400 safety helmets, 400 pairs of cloth gloves, 400 pairs of safety goggles, 80 waterproof suits, 80 sets of safety belts, 6 toxic gas detector machines and 6 tripod chain vises, total value 546,192 baht, from the executives of United Nations Office on Drugs and Crime (UNODC) at the The Department of Corrections Headquarters.
"The DOC has been at all times taken safety of inmates carrying out public work and civilians into consideration. We have always received cooperation, help and support from private organizations or general public. For all the equipment we received, we will distribute to the prisons and correctional institutions accordingly and to the best of givers' interests and our mission." Said Director General.
"Throughout the years, The Department of Corrections has arranged the inmates to perform public and community work projects such as pipe dredging. Most of these projects is a part of the Pre-released Program which encourage prisoners to give back to the community and learn to behave well in the community spaces. The public can also support prisoners by just following "7 Don't and 3 Give" policy. "7 Don't" policy comprises 1. Don't give liquor or alcohol, 2. Don't give narcotics, 3. Don't give money, 4. Don't give communication devices, 5. Don't give weapons or other tools that can be used to commit violence, 6. Don't give vehicles and 7. Don't talk of bad news that causes panic or creates disturbance in working environment. "3 Give" policy comprises 1. Give encouragement, 2. Give opportunity and 3. Give acknowledgment." Mr. Ayuth added.