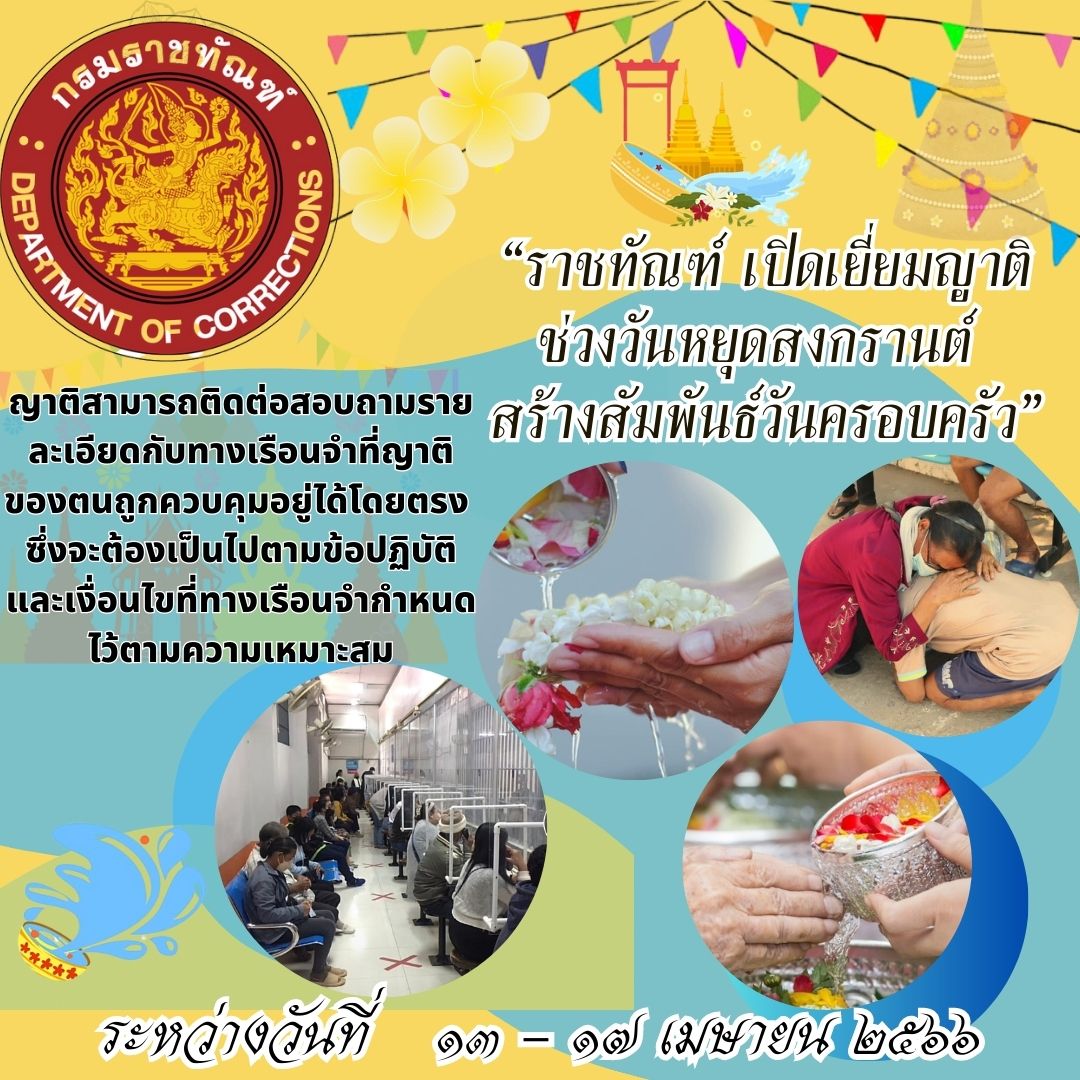 On April 7, 2023, Mr. Ayuth Sintoppant, the Director-General of the Department of Corrections, announced Special Family Visits Policy during the 'Songkran' Festival, Traditional Thai New Year's Holiday from April 13 – April 17, 2023. This policy will be implemented in all prisons and correctional institutions to give inmates' the most memorable and family time of the year' to meet their families and loved ones.

"Songkran is our traditional Thai New Year Holiday when family usually gather and celebrate the festival with each other. As such, allowing Family Visits during this period could help relieve inmates' stress. Meeting and spending time with their loved ones will strengthen their morale and their willingness to work to rehabilitate and improve their mind and body. All of these are crucial to the process of reintegrating back into society and not relapsing to reoffending." Said Director General.

"In terms of prison management and operations, we have instructed all prisons and correctional institutions to strictly carry out the events under The Ministry of Public Health's DMH approach (D for Distance, M for Mask Wearing, H for Hand Washing), disease filtration and prevention measure." Mr. Ayuth added.

The visits must be adequately done following prison regulations. Family members and relatives of inmates can contact the associated prisons directly for additional information.

The Department of Corrections wishes everyone a Happy Songkran Festival 2023.