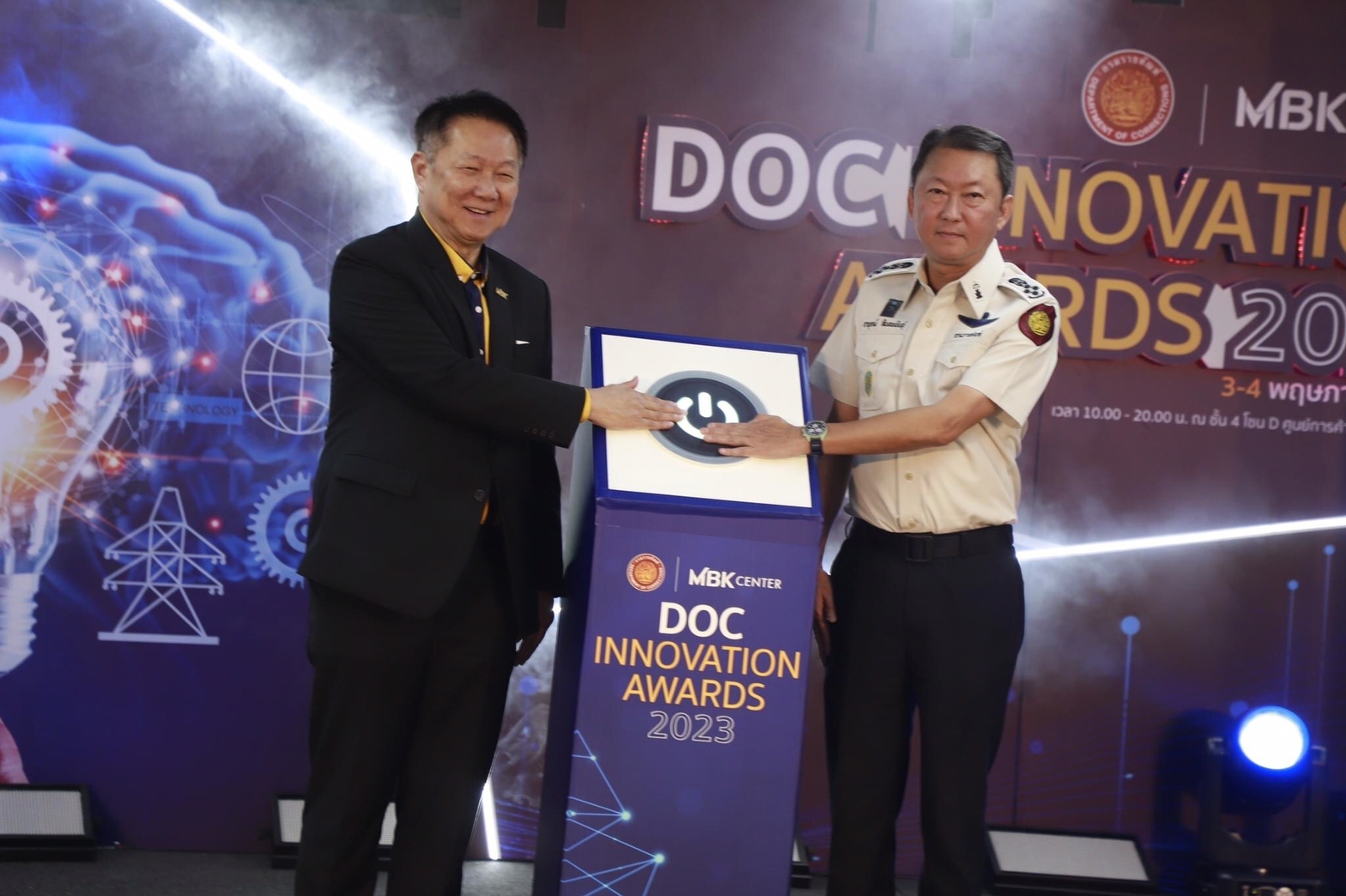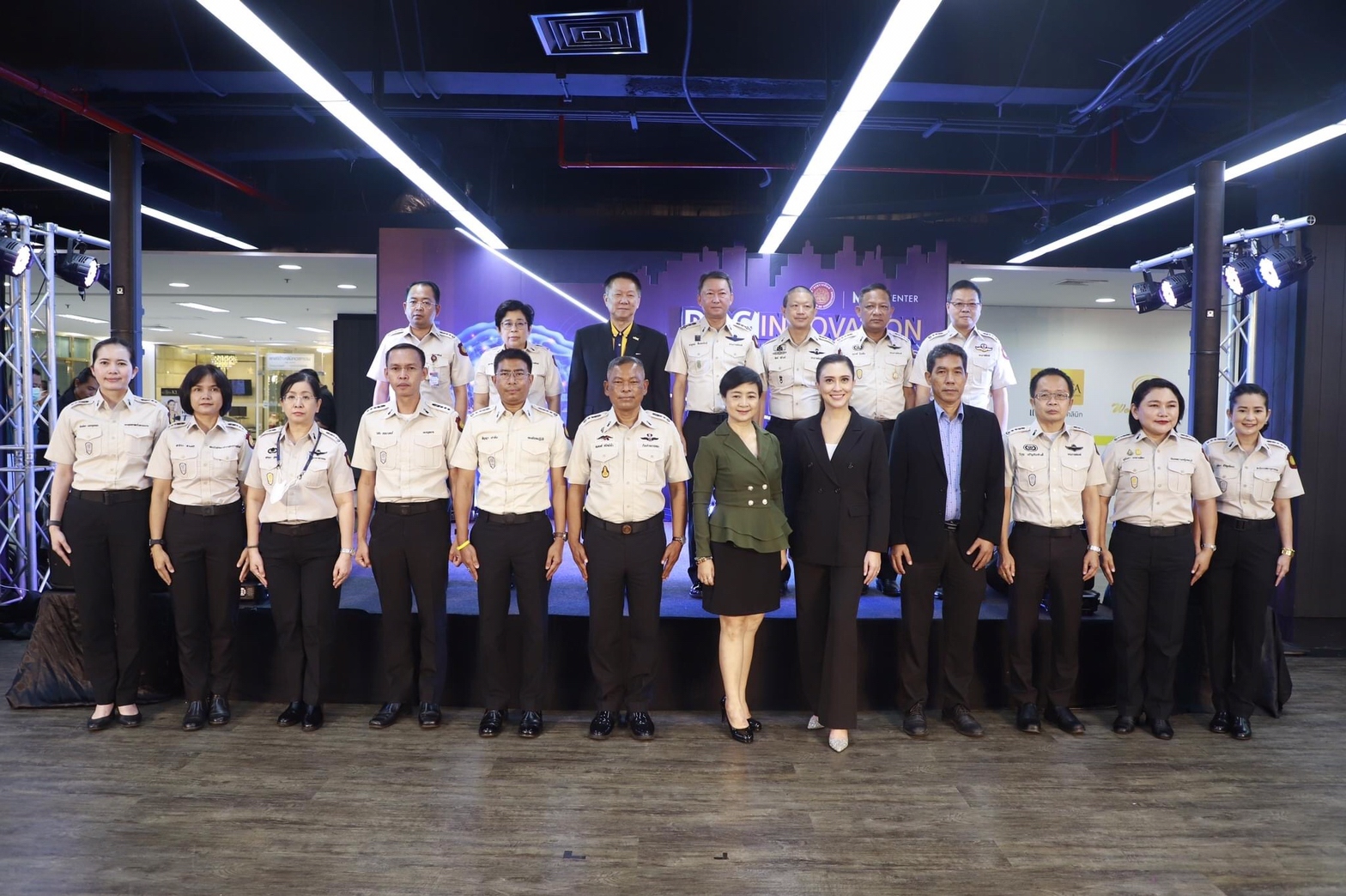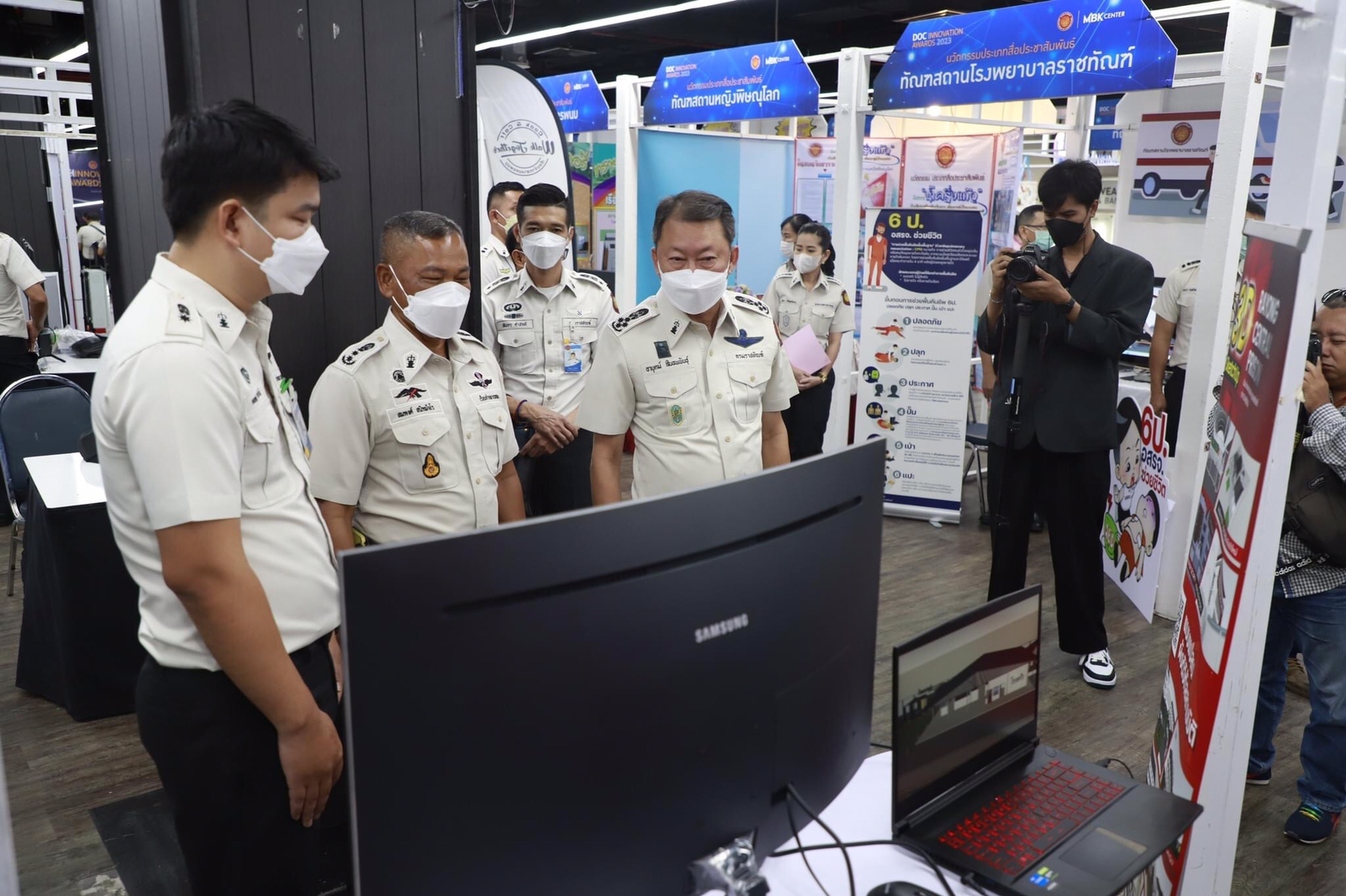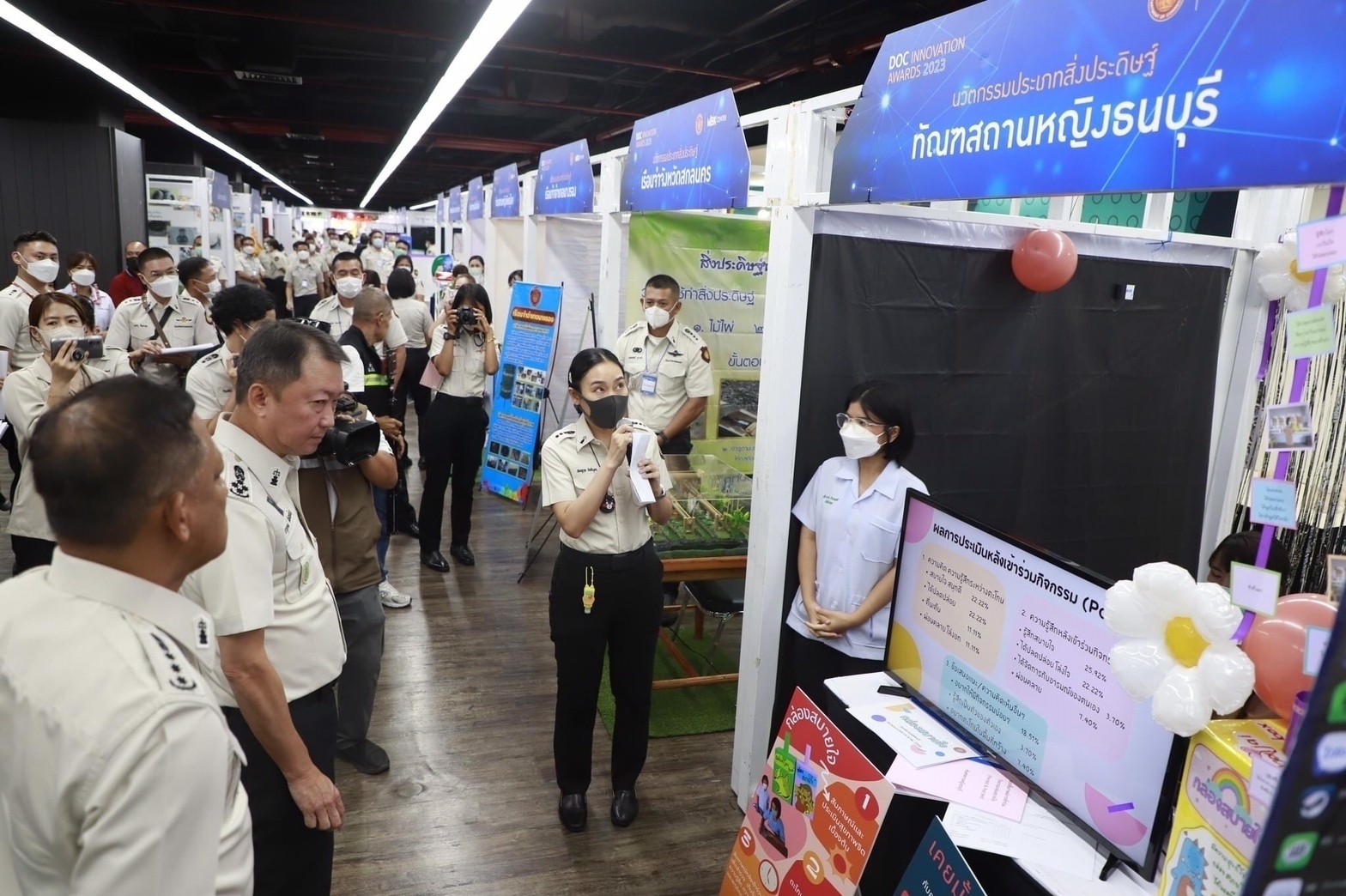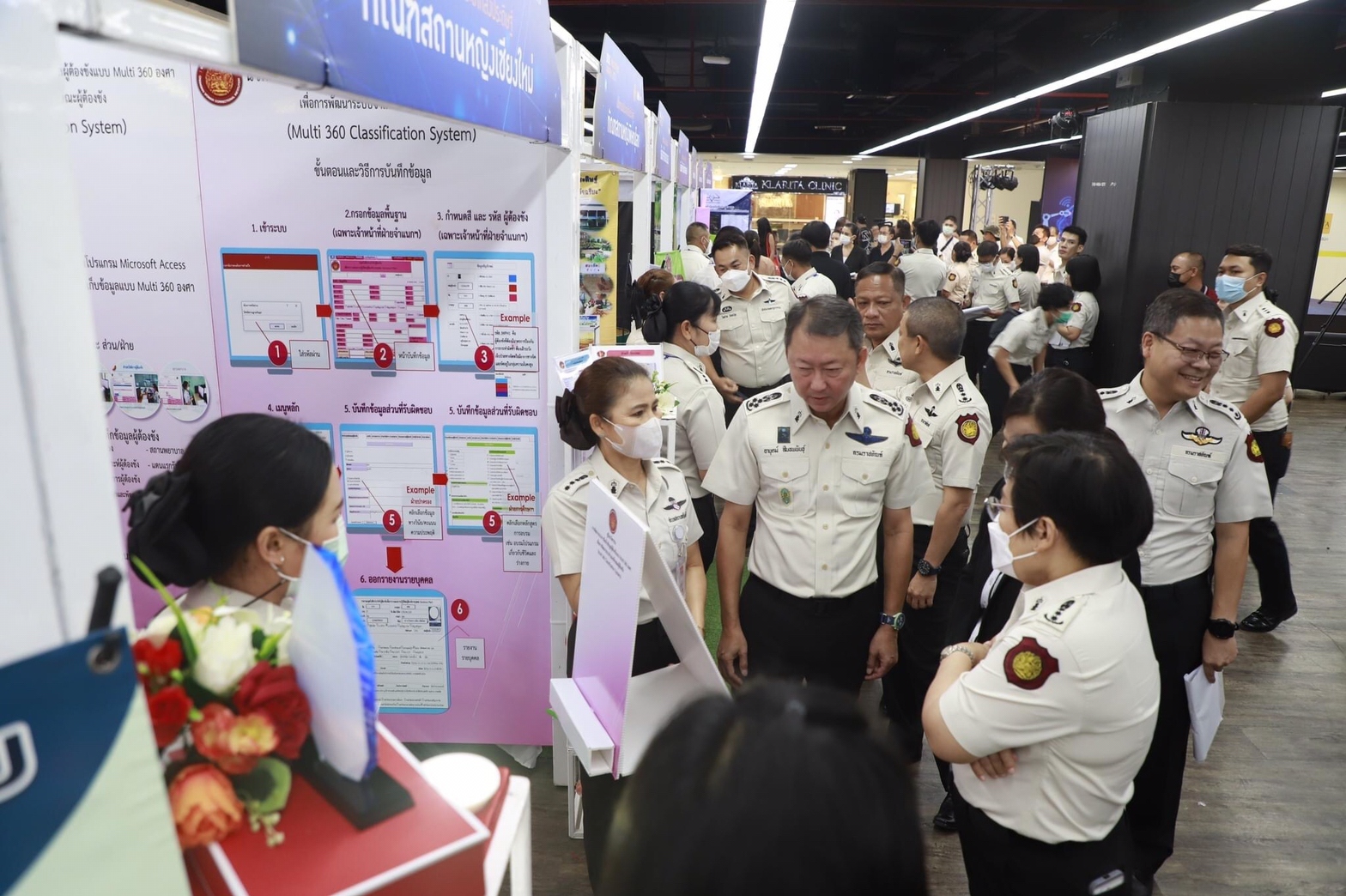 On May 3, 2023, Mr. Ayuth Sintoppant, the Director-General of the Department of Corrections, attended The "DOC Innovation Award 2023" which was held on 3 – 4 May at 4th Floor, D Zone, at MBK Center, alongside all 4 Deputy Director-Generals, Mr. Narong Juisuey (Operation), Mr. Sitthi Sutivong (Administration), Mr. Charn Wachiradech (Development), and Ms. Chutarut Chintakanont (Dr.) (Academic). Mr. Ayuth was the chairman of the opening ceremony, and Mr. Sompol Tripopnart, Chief Shopping Center Business Officer of MBK Public Company Limited, courtesy of the event venue, also attended.
Inside the event, there were showcases of innovations that have been driven DOC operation. These innovations were from prisons and correctional institutions throughout the country, together with DOC Headquarters related agencies. These innovations were contested in 3 categories; 15 inventions, 10 services, and 6 public relation medias
There was also a live music show from a band called Blackwall, which the members were former inmates, and an art and culture performance from Central Women's Correctional Institution. Additionally, the attendees can purchase items from "Wansook" shop and several prisons and correctional institutions booths at this event.